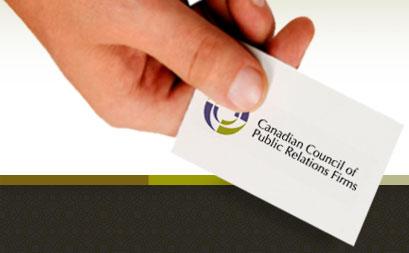 Are you interested in knowing more about the public relations consulting industry in Canada? Then you will want to subscribe to a new blog launched by the recently formed Canadian Council of Public Relations Firms (CCPRF).
The CCPRF is the organization that represents public relations consulting firms in Canada. Its membership is restricted to the principals of the firms. So, it will be worth watching this blog to see if it develops as a place where the senior officers of its members talk about important issues facing the industry.
Disclosure: If you've wondered why I haven't posted on ProPR for the past several days and if you noticed the name on the first post on the CCPRF blog …. Thornley Fallis is a member of the CCPRF and I spent my spare time the last few days finalizing the CCPRF blog and getting it up and operating. So, I'm hopeful that this new blog will in fact flourish.