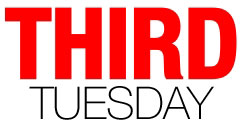 Registration for the Canadian launch of Shel Israel's Twitterville at Third Tuesday Ottawa and Third Tuesday Toronto is open.
And here's a neat extra for people attending the Third Tuesday launch. You can get a copy of Twitterville signed by Shel for only $10 plus your Third Tuesday admission.
So, if you're interested in joining us for a great evening of networking with others interested in social media plus a chance to meet Shel Israel and get a personally signed copy of his new book, Twitterville, register online to attend Third Tuesday Ottawa or Third Tuesday Toronto.
I hope to see you there.