Martin Byrne of Yahoo! Canada issued a call to action on behalf of the Canadian Search Engine Marketing/Optimization (SEM/SEO) industry. Byrne was a panelist at a session on SEM in Toronto this morning along with reps of Google and Microsoft
According to Byrne, Canadians love the Web. We spend more time sitting in front of a computer on the Web than do citizens of any other G7 country. This time is being drained from other media. And the online share of the total Canadian advertising spend has increased from less than 1% five years ago to over 6% this year. Byrne predicts that the Canadian SEM business will rise to approximately $400 million in 2007.
Against this background, he feels that Canadian businesses are missing the boat. Less than 36% of Canadian companies who do online advertising incorporate SEM/SEO in their programs. And they spend less than 18% of their online budgets in this area. Contrast this with the 79% of US online advertisers who engaged in SEM in 2006.
Why this low rate of adoption in Canada? One reason, low awareness. Recent research showed that 47% of online marketing decision makers were unaware that they can target Canadian users through Search Engine Marketing.

Essentially, Canada has been a one provider marketplace until recently. Consequently, there has been a lack of education and promotion of the channel in Canada. There is also a desperate shortage of talent and skills in Search Engine Marketing/Search Engine Optimization. In fact, in Ontario, you cannot obtain formal educational certification in this area.
SEM agencies have had a harder time establishing themselves in Canada. They have long sales cycles, small budgets and limited campaign opportunities. By contrast, the SEM agency business in the US has been expanding rapidly. Byrne warns that if we do not stimulate the industry in Canada, the indigenous companies may not be able establish themselves and the larger US-based companies may simply move into Canada.
Byrne suggests an aggressive action agenda to turn this situation around. SEM Agencies need to get together. Canadian rsearch/case studies must be developed and distributed. Client education channels and opportunities must be created and expanded, especially for small and medium businesse. Standards for policing of traffic quality must be developed. 'Black hat" vendors should be shut down. And the seach engines need to step up and shepherd the industry to success.
What is Yahoo! Canada doing? They came late to the party with their Canadian platform, but they have launched here now. And they will soon be launching a platform in Quebec. They have located a comprehensive management and client service team in Canada. They are working aggressively to assemble a network of Canadian publishers.
According to Byrne, Yahoo! Canada sees their own success as depending on: supporting SEM education for Canadian businesses, building a stronger SEM industry and growing the SEM business.
All in all, Byrne's presentation showed that Yahoo! Canada understands the value of being part of and giving to the community. With this approach, watch for them to break out in awareness and profile in the Canadian market this year.
Jason Dailey of Microsoft Canada focused

on the adCenter product that Microsoft has just launched in Canada. Dailey suggested that conversion rates for clients using adCenter are increasing substantially. For one client, conversion rates have increased from 1/2 to 1% to 5 to 5 1/2%.
Some search issues: The average time from query to answer is 11 minutes. Nearly 50% of complex queries go unaswered. Only 50% of the web is searchable. And currently search is a destination, not fully integrated into our routine processes. Microsoft is attempting to leverage their platform and technology to expand the number of touchpoints for search capabilities.
Eric Morris from Google Canada pointed to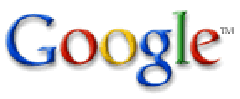 the free tools and services provided by Google. YouTube and Google Video are a great way to generate great traffic for your company. Google Sitemaps provide you with visibility about which of your pages are in the Google Index and how the crawler is finding you. Google Maps provides businesses with a means of being searched geographically by uploading company information through Google Base.
According to Morris, the two most important factors in search engine marketing are targeting and reach. Google provides advertisers with the ability to reach over 85% of Canadians in any month – either through Google sites directly or partner sites.
Google's contextual advertising appears in Gmail. Google believes that contextually relevant ads in email are useful to users and effective for advertisers. However, Morris did acknowledge in response to a question that, in the aggregate, contextual ads yield a much lower click through rate than on search pages.
Google has added a display advertising program to keyword and contextual ads to provide a full range of advertising opportunities.
Finally Google Analytics provides users with the data they need to understand and fine tune the performance of their sites to achieve their marketing objectives.

Julie Batten of non-linear creations rounded out the morning by focusing on organic search. She presented four tactics in this area.
Social media marketing (SMM) should be used to encourage interaction and information sharing. An example of this done right is the Google Pain Relief letter –
Google sending a letter and headache tablet to a blogger who had complained about the large number of recent changes in Google. An example of social media marketing gone wrong: The Coke Score Flog. Bloggers punished Coke with negative posts about this fake blog.
Link Baiting. An example of a success: How Much is Your Blog Worth? This simple widget generated more than 42,000 links and raised the host blog to # 25 on Technorati.
Personalized search. Search engines now encourage users to create personal profiles so that their home search page can be personalized to reflect their preferences and behaviour. This can be a challenge for marketers. They can respond by incorporating elements that will support users to incorporate the information of most interest into their personal profiles. Include product information, buttons to tag and local information.
RSS marketing. As RSS feeds are attached to more and more current content, the Web usage patterns are changing. Companies should harness this trend by adding RSS feeds to their content.
All in all, this morning's session provided an interesting contrast between the style and approach of the three major search engines in the Canadian market.
Now, I'm looking forward to Dave's next session in March, Digital Advertising – What's Next?