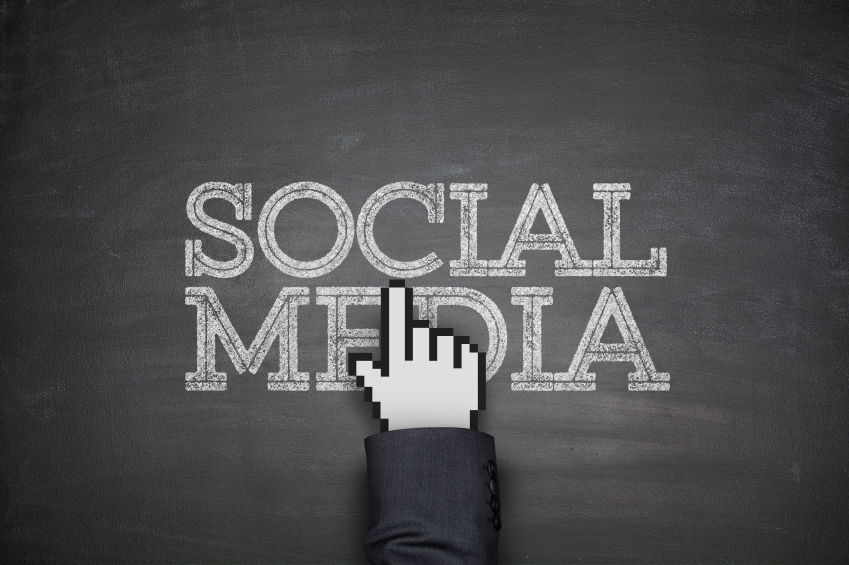 Is the period of innovation in social media, of fresh ideas and brilliant breakthroughs over? And if it is, is this something that we can change? Or do we even need to?
In a year-end post on his blog, noted tech investor Fred Wilson offered a couple observations that caught my eye. Wilson suggested, among other things, that:
1/ the social media phase of the Internet ended. this may have happened a few years ago actually but i felt it strongly this year. entrepreneurs and developers still build social applications. we still use them. but there isn't much innovation here anymore. the big platforms are mature. their place is secure.
This reminded me of something that Shel Israel said way back in 2006, before social networks, when blogging was new, shiny and rapidly evolving. Reflecting on what he had heard at that year's New Communications Forum, Israel wrote,
Blogging is normalizing.  It is following the usual adoption trends taught in Marketing 101. The number of marketing people watching blogs, starting them and evangelizing is going to inevitably eclipse the number of technology developers who got this all going.
Looking back, Shel Israel was spot on. In a few frenzied years, blogging had evolved rapidly from Blogger to Typepad and then into WordPress and Tumblr (with some other platforms along the way). Then two things happened. The technology folks moved on to social networks, analytics, mobile-enabled apps and all of the next new things that followed on. As this happened, bloggers – the people using the software – converged on  a few platforms. And the pace of innovation in the underlying publishing software slowed down.
Rapid change yields to predictable user experience
A decade ago, blogging revolutionized my relationship with others in my community of interest. In 2007, Facebook gave me a window on my friends and family, a means of signaling affinity and connecting with them. That same year, Twitter provided me with an instant newsfeed and connected me with the trends and topics that matter to me. And along the way, other developments provided annoyance (think LinkedIn) and temporary diversion (think Quora or foursquare.).
However, as I look back on more recent years, I realize that my use of social networks and social publishing platforms has varied little. In fact, I cannot remember the last innovative social publishing or social network innovation that truly changed the way that I publish or connect with people online. I've settled into a routine, using several tools, each for the thing that I find it does best.
Here is what I use every day.
Facebook, to connect with my friends and to share random thoughts of a more personal nature.
Twitter, to see the news as it happens and to find interesting topics suggested by people whose perspective I find interesting.
Google+. Yes I'm still on Google+. I regularly participate in a number of special-interest communities such as the FIR Podcast Community and the Podcasting Technology Resources community. People with a niche interest coming together around their shared interests.
LinkedIn. The network I dislike but cannot ignore. LinkedIn is one of the tabs that opens on my browser every morning. And it's also the one with which I spend the least time and close first. Too self-promotional. Too self interested. I just can't warm up to LinkedIn. But I can't ignore it.
Instagram. I joined Instagram early and then stopped following it. In 2014, I returned to it. I'm still on the fence about whether it will be part of my long-term digital consumption.
Medium. Medium comes closest to being a breakthrough innovation. And that's ironic. Because really it looks like a return to the longer form publishing that I remember from the Golden age of blogging. (So far, I've been a reader, not a publisher, on Medium. I'm having trouble generating good content on my blog. And I've been reluctant to cross-post. However, I'm considering cross posting some content on Medium simply so that I can establish some credentials there.)
WordPress. Yes I had to put WordPress in here because I still use it as the publishing platform for this blog, the Inside PR podcast (which I co-host with Gini Dietrich and Martin Waxman) and my various business blogs. I love this software. It's intuitive and robust. May it never go away!
Feedly, my go-to newsreader app, which I use to subscribe to the digital publications and commentators whose perspective and voice I want to follow on an ongoing basis
Diigo, to annotate and save the things I find remarkable and may want to find or share at a later date (That's how I retrieved Shel Israel's 2006 post. I had tagged it "normalization" in delicious, a precursor to diigo.)
ITunes podcast App. You may wonder why this is on this list. But I spend my daily commute listening to podcasts. It's a rare day that I will turn on live radio. Instead, I find myself drawn to podcasts for both information and entertainment.
Fred is right. But is that a good or a bad thing?
So there is my list of social publishing and social networks that I use regularly. And as I look at it, I realize it is essentially the same list that I could have described at the beginning of last year.
So, yes, Fred Wilson is right. We have reached a period of stability in the social networks.
Is this a good thing or a bad thing? Do you miss the innovation in platforms that characterized the early years of social media? Or are you happy that things have settled down?
Update: Yes, there is a conversation about this.
It's just not really happening in the comments section of my blog. Instead, it's taking place on Facebook.