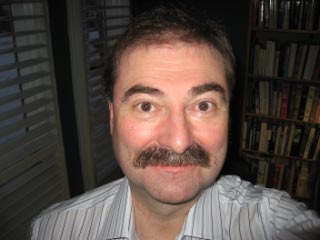 I'm one week away from the end of my moustache growing for Mustaches for Kids. Through Mustaches for Kids, men across North America to help raise money for the Make a Wish Foundation, which grants the wish of a child with a terminal illness.
That's me on the right. Looking like an old, decrepit, suspicious character. But it will all be worthwhile if you and others like you contribute to help a child's wish come true.
Please help. Click on the donate button on the Mustaches for Kids home page to make a child's wish come true. And remember, I'll match every dollar up to $1,000 contributed by readers of my blog. So, when you make your contribution, please email me at joseph.thornley [at] gmail [dot] com to let me know that you've contributed.