The agenda for the Third Tuesday Measurement Matters conference has been published. Here's the day's schedule:
8:00 Registration opens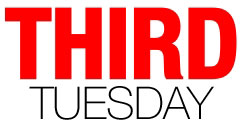 8:30 Opening Keynote
Katie Paine, KD Paine and Associates
9:00 – 10:15 Panel: Monitoring: How to set up and run your social media command centre
Martin Waxman, Chair
Sheldon Levine, Sysomos
Ryan Strynacta, Radian6
Pragya Dubey, MediaMiser
10:15 – 10:35 PostRank: Leading Edge Solutions to Social Media Measurement Challenges
Carol Leaman and Ilya Grigorik
10:35 – 10:55 Break
10:55 – 12:10 Panel: New metrics for new media – influence, engagement, resonance – and others?
Mark Evans, Chair
Darren Barefoot, Capulet
Brian Cugelman, AlterSpark
Ilya Grigorik, PostRank
12:10 – 12:30 Traackr: Leading Edge Solutions to Social Media Measurement Challenges
Pierre-Loic Assayag
12:30 – 13:30 Lunch
13:45 – 15:00 Panel: Analysis – more than skin deep – how to find real meaning
Terry Fallis, Chair
Claude Théoret, Nexalogy
Patrick Gladney, Social Currency
Rob Clark, Edelman
15:00 – 15:20 Radian6: Leading Edge Solutions to Social Media Measurement Challenges
15:20 – 15:35 Break
15:35 – 16:50 Panel: Show us your ROI – Yes, we can demonstrate a return.
Charles Funk, CNW/DNA13
Scott Lake, Swix
Christopher Berry, Syncapse
16:50 – 17:30 What's next? What keeps the providers of Measurement and Metrics awake at night?
Katie Paine, Chair
Carol Leaman, PostRank
David Alston, Radian6
Pierre-Loic Assayag, Traackr
17:30 – 19:00: Reception and Cash Bar
Still some places open for participants
There are a small number of spots still open the conference. You can register online to attend Third Tuesday Measurement Matters.
We couldn't do it without the support of our sponsors
Thank you to our sponsors: CNW Group, Rogers Communications, MolsonCoors Canada, Radian6 and Fairmont Hotels and Resorts. You have stood by us. Your contributions make it possible for us to focus on organizing and programming without having to worry whether we'll be on the hook for hard costs. Thank you. Third Tuesday wouldn't happen without you.