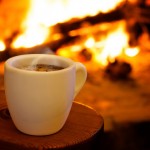 It's the Christmas break and, after a challenging year, I found the time to read and think. And I realized that I've written in this place less and less frequently in the past year. It's time to change that. It's time to write again.
If you're still subscribed to this feed, I thank you. Really.
And starting now, I'll try to publish more frequently.