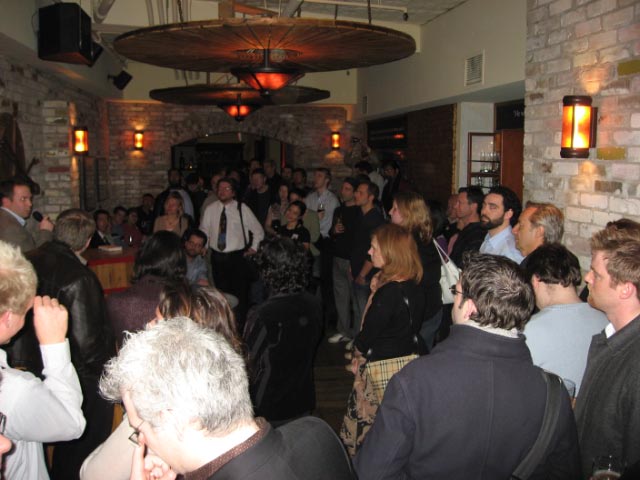 Last night's Third Tuesday with Anthony Williams was Packed. We had more people than we expected in a room that was smaller than promised. Ouch.
In fact, it was so crowded that when Anthony's presentation started, I found myself trapped in a corner on the far side of the room from my computer. No chance to get to it. And I just can't take notes on a BlackBerry fast enough to do justice to his presentation.

So, if you were at Third Tuesday and post about it, please let me know by a comment or TrackBack to this post.
Oh, and the snapshot faces of the attendees have now been posted on flickr, tagged, socialmediatorToronto. I'll post each of the snapshots with links to their blogs/podcasts and wikis in the next couple of hours.