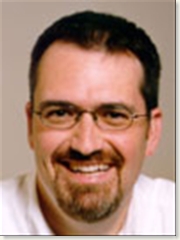 Stuart MacDonald chaired a panel tackling the issue of monetizing blogs and podcasts. The panelists were Ryanne Hodson, co-author of The Secrets of Videoblogging, Michael O'Connor Clarke, Vice President of Thornley Fallis, Mark Evans, Vice President Operations of b5media, and Shel Israel, co-author of Naked Conversations.
What is the motivation for bloggers? Is it dollars?
Mark Evans argued that the first requirment for bloggers is passion. Shel Israel added that the best blogs are started by someone who has something they really want to say. However, once a blogger starts a blogger they will inevitably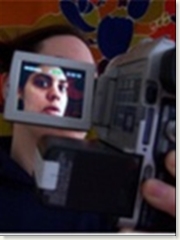 come to the realization that they are putting tremendous effort into and ask what they are doing it for. Michael O'Connor Clarke pointed out that there is a distinction between making money from blogging and making money because of blogging. Google doesn't actually make money from search. They make money because they are a great search company. And the same thing applies to blogging.
Ryanne Hodson agreed that blogging can help achieve other objectives. She hasn't made a great deal of money directly from her vlog. But she has received job offers because she is a vlogger.
Mark Evans suggested that he is finding that established bloggers now are talking more about receiving a fair return from their blogging.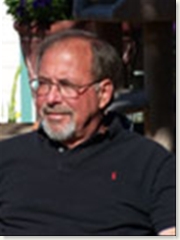 Shel Israel pointed out that the people who produce content have historically been the most poorly compensated relative to aggregators, distributors and exhibitors.
Ryanne Hodson indicated that many creators are seeking aggregator sites like blip.tv that provide a return to creators and show respect for creators' rights over their content.
Mark Evans said that b5media is trying to follow this course by defining a compensation plan for b5 bloggers that give them a share of the success along with a minimum monthly payment.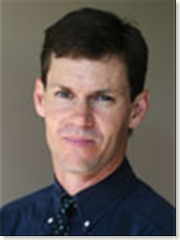 What about Lonelygirl15 or Bridezilla? These are examples of advertising thinking trying to find ways to fit social media into traditional marketing think. Stuart MacDonald suggested that the concern with them seemed to be more about driving traffic than building community.
Ryanne Hodson argued that its a fine line. You can do multiple things. Ryanne is making a living from video blogging.
Stuart suggested that the best monetization model may not be to derive revenue directly from blogging, but to instead look to monetize the activites as they support other enterprises. A means to a job (Ryanne Hodson). A means to position a corporation (Microsoft and Scoble).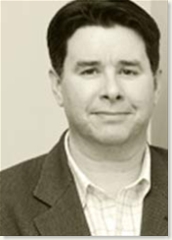 Michael O'Connor Clarke suggested that Bridezilla and Lonelygirl are examples of where things are going wrong – the attempt to create something artificial in a medium that is all about genuine, open and transparent communications.
Mark Evans said that b5media is trying to do online what trditional media companies have done online. To be a one stop shop for advertisers.
How about corporate blogs? Shel Israel pointed out that companies don't blog, people do. And one of the problems with corporate and CEO blogs very often is that the people are afraid to expose themselves in an open and honest fashion. So their blogs end up being boring and not widely read.