Kami Huyse picked up a great presentation handout idea from Todd Defren:
I assembled a purpose-built del.icio.us page to accompany my presentation. So, no handouts, just one simple URL that contains all the links. Hat tip to Todd Defren for the idea, who is using it to track the meme of the social media release and who just got some coverage of the idea in the issue of BusinessWeek on the stands now (not bad, Todd).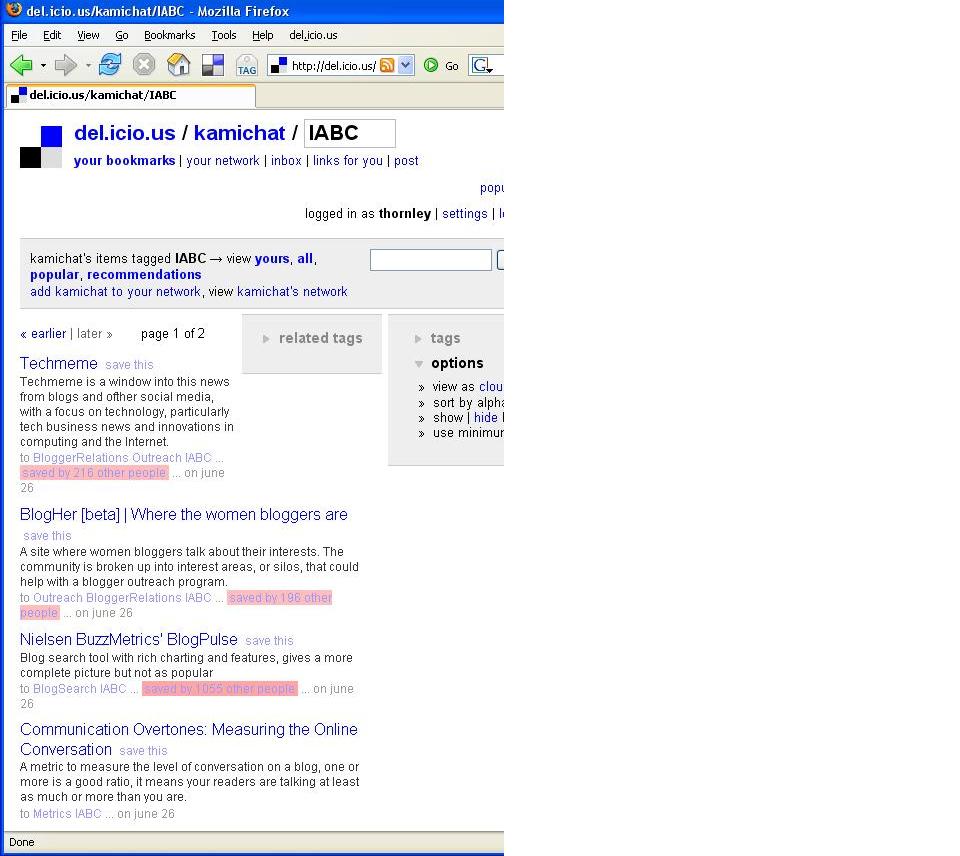 Great idea. I have a couple of presentations coming up in the next couple of months. I'm going to try this and see how the audience likes it.