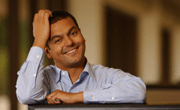 I've only recently discovered Eric Kintz's blog, but I've quickly discovered that he's writing some of the most thought provoking posts around.
Recently, Eric pulled together a top-tier panel of marketing thinkers to reflect on the implications of blogging for marketing. His discussants included:
David Armano – Creative VP – Digitas – Logic + Emotion
Peter Blackshaw – CMO – Nielsen Buzz Metrics – Consumer Generated Media
David Churbuck – VP Global Web Marketing – Lenovo – Churbuck
Dan Greenfield – VP Corporate Communications – EarthLink – Bernaisesource
Eric Kintz – VP Global Marketing Strategy – Hewlett-Packard – Marketing Excellence
Will Waugh – Senior Director, Communications – ANA – Marketing Maestros 

Dan Greenfield's comments on public relations and blogging in particular caught my attention – in part for their departure point portrayal of PR as an outdated top, control-oriented discipline, but mostly because Dan captured the essence of the opportunity that blogging offers for public relations.
"…blogging and PR complement each other. Companies are looking to find new ways to reach media saturated consumers who are tuning out more traditional forms of communication. With blogging, PR is no longer beholden to traditional media to legitimize a story. Corporate blogs can be used for the "long tail" of news that does not warrant a press release (or would not get picked up). And because real estate in cyberspace is infinite, you can escape the time or space restrictions of a news broadcast or publication. …

"Unlike the one way communication of a press release, a blog posting is two way, allowing for comments and feedback. As such, blogging lets companies personalize the news. It provides a platform for individual perspective and permits an informal tone that may be "inappropriate" for a more traditional news story. Blogs are more about opinions than just the facts. But that's ok. People can contextualize the information and adjust their expectations accordingly.

"We are living an age where boundaries are collapsing, definitions are changing and roles are combining. Blogging and PR need each other, belong with each other, even though they can sometimes appear to be working against each other. I don't think blogging will replace PR, especially when the news is financial or material in nature. As in life, there is always room for both formality and informality. The key is to understand when each is appropriate." 
I think that Dan is right on. But I'd go farther.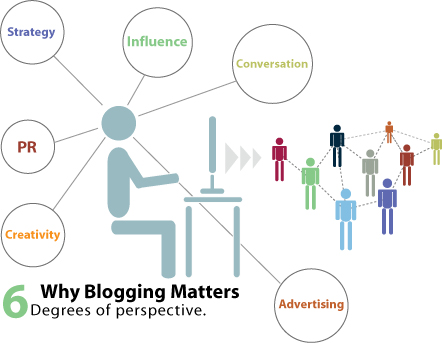 Public relations has always been about conversation. In the past, we have prepared ourselves for the crucial conversation with media gatekeepers. We have studied their interests and previous writings. Then we have drawn out those aspects of our client's story that would dovetail with the interests and perspective of the journalist we wanted to reach (and good PR practitioners would recognize when they had a story that would not fit a media contact's interests and not bother that person). Once we were sure that we understood the interests and perspective of the media contact, we'd make the all important call – hoping that our homework would cause him to want to stay on the phone past the crucial first 20 seconds. Talk about the ultimate in permission marketing! Case by case. Call by call.
I believe that this perspective gives PR practitioners a head start in the conversational conventions that underpin social media. We have been "other focused," spending as much or more time trying to understand the interests of our media contacts as we have framing the messages of our clients. And we have understood that our job wasn't done by simply blurting out the messages. Instead, we have prepared ourselves for intensive and challenging questioning about what we were saying and what lay behind it. We were successful only to the extent that we could successfully engage in a two way conversation.
Sound familiar? You're right. We have lived in micro form the cut and thrust, the free flow of conversation in the blogosphere. We have the skills. We have the aptitude. But we must open our eyes to the potential that this represents.
We must be prepared to step out from behind the veil of ghost writer or spokesperson and take ownership of our communications.
Of course, this means that the social media communication practitioners will work only for clients that we genuinely support and causes that we sincerely support. And isn't that a good thing? Won't that strip away some of the cynicism that causes people to believe that PR practitioners will work for anyone willing to pay their fees? I know that's not true of the people I've worked with. The new era of social media will expose any mercenaries who persist. And it will restore pride to the vast majority of public relations practitioners whose client base consists of companies and causes about which they are passionate.
The era of social media: let's embrace its potential.