Counselors Academy topped off the first day with top level panel discussion of the future of newspapers and the implications for PR. Robert French and Giovanni Rodriguez originally were to be joined by Tom Foremski. However, Foremski came down with a "bad knee". So, Josh Hallett was recruited to pinch hit fresh off his all star turn in the Bloggety, Blog Blog session immediately prior to this panel. (After almost three hours on stage in two successive sessions, Josh gets the Energizer Bunny award from Counsellors Academy.)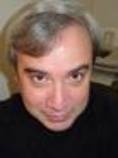 Giovanni Rodriguez
Rodriguez asked the audience to think of Blogs as Do It Yourself (DIY) publishing; Podcasts as DIY broadcasting; and Wikis as DIY communities, markets and social movements.
These three developments, with their consumer generated character constitute challenges for both journalism and PR.
Giovanni indicated that he is involved in a work thatthe Society for New Communications Research has initiated to understand these challenges and to become an information resource regarding them. Rodriguez laid out a list of 10 things to watch:
10 Historic decline: "We can't kid ourselves, newspapers have been in decline for a long time."
9 Consolidation: "There are now three major newspaper chains in the U.S.A. … There are fewer stories being told. There is a troubling uniformity in reporting."
8. Metros in trouble: "Some major city newspapers are in trouble. … They are in highly populated centres, but they are not getting the circulation and advertising necessary to support them."
7. Stocks: "Family controlled papers are disappearing. Publicly held companies will tend toward a similarity of voice" as they seek to maximize returns.
6. The Internet – Advertising: Google's advertising growth is being drawn from media like newspapers and magazines.
5. The Internet – Debundling content: Craigslist and Yahoo Finance are focused content internet channels that break down the newspapers' model of bundling content.
4. The Internet – DIY Content: podcasts; wikis; blogs
3. Content across platforms: "The future may be about focusing on the content distributed across all channels. Telling a good story is still the core of journalism. Now, the channels are broader."
2. Talking about "my" generation: myspace.com; Ohmynews; backfence; Greensboro101.
1. Investing in "my" generation: "Rupert Murdoch has not done anything with myspace.com – yet. However, there is no doubt that he and other large organizations are studying social media closely."
Rodriguez concluded with the observation that, "There are always opportunities for innovation at times of change. … The future of journalism is innovation. Look for the new leaders who understand these ten rules and others."

Josh Hallett
Josh Hallett's consulting to both public relations agencies and newspapers gives him a unique perspective on the impact of social media.
Most notably, he is working with the Orlando Sentinel on new media channels. The Sentinel is transferring their columnists and B reporters over to the web.
Looking at the early results, he noted that blogging is having an impact on news gathering and writing. A couple of the Sentinel's columnists use blogs as opportunities for citizen input on developing stories. Lawyers, interested parties and others comment on their blogs regarding stories. And the coverage can evolve as a result of this input.
In response to a question, Josh added that "In only two cases in the past year have stories been held for the print edition. They post on the blogs that they are working on stories and start to see tips start to come in."
Josh noted that this development has implications for PR pros as well. As we see the stories develop this way during the day, we may be able to participate in the process of shaping them.
One potential negative impact on the public: "We are getting more and more into the daily need. We can construct our news feeds as content silos in which we do not encounter any news that disturbs you."
The driving force behind Auburn University's progressive approach to blogging and journalism, Robert French is also a practicing PR pro and a "reformed journalist."
Auburn is using social media in its classes. And French indicated that this is having a positive impact on the career prospects of his students. In fact, he reported, one student has just been recruited by Edelman in New York to work on the Wal-Mart national campaign. Edelman in New York. A dream job for a new graduate.
So, how are social media integrated into the student's curriculum?
"All of my students are required to blog," said French. "They must interact with other PR bloggers. … They must write in their blogs two times a week and they must comment in their blogs two times a week.
"We teach our students to write the new kinds of press releases using wikis," he added. "Our students have taken to livejournal and myspace.com. They have incorporated SMS into campaigns.
"We practise Experiential learning. We run campaigns for clients in our classes. You cannot graduate unless you have run one of these campaigns."
French believes that, "More of these programs will pop up in universities and colleges around the world" And he counsels PR executives to look for students who have this kind of interaction.
Robert also reported some recent research findings by both New York University and Auburn on the use of blogs by newspapers:
New York University has looked at the major market websites for the top 100 newspapers; 84 were incorporating blogs; some were incorporating podcasts and video.
83% of the newspapers surveyed by Auburn are being updated as events happen on a 24/7 basis.
60% never place anything behind a paywall.
68% do not provide extra services to print subscribers in their online offerings.
35% of their online efforts account for less than 15% of the newspaper's overall budget — it's inexpensive to do and many are still wary
69% indicated that their online effort generates less than 15% of revenue — they can't figure out a way to make money from it
Finally, he observed that the content in print newspapers is beginning to suffer because investigative journalism is being cut and younger, less experienced people are being used as reporters.