I took in Kami Huyse's and Linda Zimmer's session on Second Life, second chance: Why you should be marketing in the virtual world.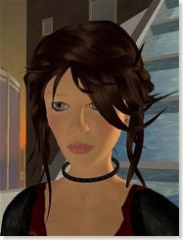 Kami and Linda are in second life. They use it to meet clients. They use it for business.
Linda: Second Life is seriously engaging. If you go into Second Life, you must be willing to engage fully with it. Some companies have gone into Second Life and not delivered. This leads to backlash.
Why is Second Life so engaging? It's ours. We've created it. We're creating the world. And much of it is shared.
It's spatial, interactive and persistent. You can move through the world and interact with others and with objects. When we log out, what we have created continues to exist. We can go back and continue where we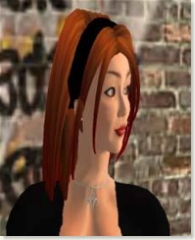 left off.
BMW is using Second Life successfully. It's actual property is only sparsely furnished. However, BMW is successfully using this platform to engage online communities. Social network has been pushed into the fore. Building corporate cathedrals is secondary.
IBM has allocated a multi-million budget to explore what Second Life means for collaboration and how new business models may emerge within the 3D Web.
Other companies are exploring Second Life's potential for low cost prototyping. Starwood Hotels has had success in prototyping its aloft hotel concept. Cisco prototyped their vision of the "connected home" in Second Life.
MTV has developed a Virtual Laguna Second Life environment as a companion for their Laguna Beach series, offering fans of the television show and opportunity to place themselves in the show's setting.
Second Life is about the future as much as the now. Kami provided a live demonstration. When she signed in, the login page showed that only about 30,000 people were signed in at that time. That's a fraction of the number of people who have joined Second Life. Much of what we saw was empty rooms, which seems to be one aspect of the experience that drives skepticism.
Kami and Linda showed a series of slides demonstrating that, while the absolute numbers are still low, hours users were signed on is increasingly dramatically. Moreover, users span a broad age range.
Yes, there are limitations to Second Life. Usage is relatively low. The learning curve is steep. It's still early days. However, the 3D Web has great potential and Second Life will give us insight into how people will interact as social networks become 3D.
For more info, Kami prepared some dedicated del.icio.us resources at http://del.icio.us/kamichat/SLResources.