A panel of Todd Defren, Tom Foremski, Brian Solis George Vasquez and Laura Sturaitis, chaired by Chris Heuer tackled How to optimize the social media press release for the future of PR.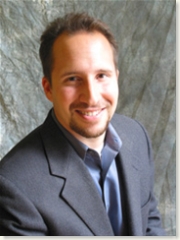 Todd Defren pointed out that over 3,000 releases are published everday in the U.S. A fraction of them actually lead to meaningful coverage.
Why perpetuate such a demonstrably unsuccessful vehicle? There is so much good technology out there. Why not incorporate it into a new take on the release?
Five years from now, I'd like to hope that every piece of news that comes out becomes a micro-site in itself that enables every person who cares to engage with it and to discuss it.
George Vasquez believes that the social media release vaults beyond the traditional release to enable communicators to engage directly with their audience without first going through journalists. The press release isn't going anywhere, but it will morph into something new.Journalists are relying increasingly on search engines. They will also find the information from social media releases this way.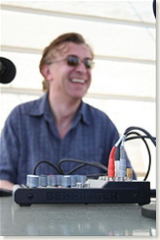 Tom Foremski wonders why the press release hasn't changed a bit in 25 years. Why doesn't it take advantage of the tools and technologies of the new media. A huge amount of work goes into press releases, but they are not very useful. "I just wanted to make my life easier. Do other journalists use [the social media release]? I don't know. I've never used one. I've never really come across one."
Laura Sturaitis suggested that the social media release is a foundation document. However, the elements of clear thinking and good writing will remain essential to its success. There are three types of releases: A releases that you are compelled to put out for regulatory purposes. B releases promote products and major announcements. These will continue to be distributed on the wire. C releases tell other stories of interest to specific audiences. These will be distributed in other ways to reach a targeted audience.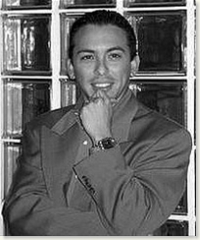 Brian Solis argued that the social media release requires people to think about what there story is actually about. "If you have to think about it that hard, you'll take out all the b-llsh-t from the press release."
Solis pointed out that there is a difference between a new media release and a social media release. A new media release has links in it. But it doesn't allow conversation. "I think that a blog post is a killer social media release." It enables people to find it. It is tagged. It allows conversations. It is searchable.
Todd Defren agrees with the blogging functionality as the essence of the social media release. Whether it is in a social media newsroom. Or in a blog. Or somewhere else.
Tom Foremski questioned the value of the newswires in the era of the RSS feed. RSS allows companies and others to create a relationship with journalists and others that delivers information they are interested in as soon as it is released. What continuing purpose do the wire services?
George Vasquez suggested that the wires will continue to be necessary as "push" mechanisms.
Chris Heur argued that we live in a world of varying technical abilities and personal preferences. There are some journalists who will never want to subscribe to an RSS feed. And we need to use all of the traditional channels of communication, including both wires and personal contact to reach them.
Interestingly, despite the amount of discussion around the social media news release, there is as yet no case study of the successful use of a social media release. It has been used. But most of the anecdotal evidence suggests that the coverage garnered has been due to the novelty of the format, not due to the power of the format itself.
Tom Foremski pointed out that form and content are completely separate in this discussion. Whatever package you use, bad content is unlikely to generate coverage or interest.