Once again, Canadians can only envy our neighbours in the United States as they enjoy a much-coveted feature that a service provider hasn't enabled for us. In this case, secure browsing of Facebook.
Earlier today, Facebook posted that, "Starting today we'll provide you with the ability to experience Facebook entirely over HTTPS." The post was illustrated with a graphic showing the option in the Account Security settings: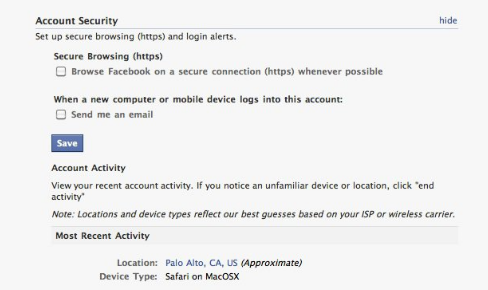 So, I clicked over to my Facebook Account Security settings and what did I discover? Facebook browsing may be secure in the U.S., but not yet in Canada. Canadian Account Security settings still lack the Secure Browsing (https)  option: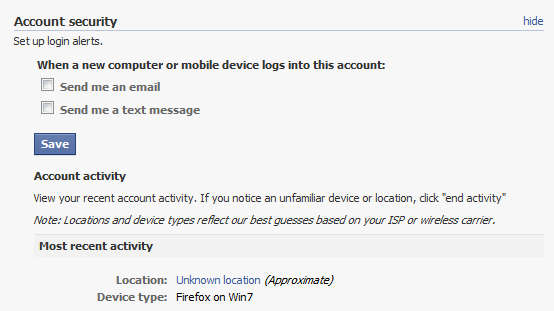 The delay in offering this option to Canada is ironic given that Canada's Privacy Commissioner more than anyone has been holding Facebook to account for its capricious approach to privacy. I would have thought that anything that provides greater security of personal information would be rolled out in Canada at the outset.
I've asked on Quora when secure Facebook browsing will be available in Canada. If you know this information, please post the answer on my question or as a comment on this post.
UPDATE: It's now Friday, two days since Facebook announced secure browsing. I just checked my Account Security settings again. The Secure Browsing option still does not appear. Is it unreasonable to think that Facebook could roll out a basic security feature like this to all of its subscribers at once?
——————-
Thanks to the Blog Herald for pointing to the Facebook post about the new secure log in. Even if I can't have it now, I know I want it, whenever it is turned on for Canadians.