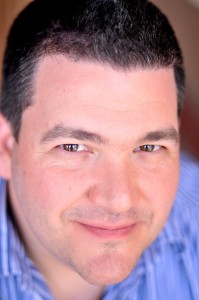 One week from today C.C. Chapman arrives in Canada for his cross-country Third Tuesday Content Rules tour. And already the Third Tuesday Toronto, Third Tuesday Calgary and  Third Tuesday Vancouver events are sold out. Clearly, C.C. is a hot ticket. People are interested in hearing what he has to say and meeting him in person.
If you're lucky enough to live in Montreal, there are still some open places to hear and meet C.C. at Third Tuesday Montreal. So, you still have a chance to register to attend.
Meeting C.C. Chapman is better by the book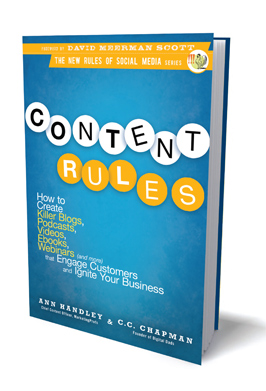 If you are planning to attend Third Tuesday with C.C., I encourage you to get Content Rules and start reading it before the event. You can find it at a bookstore near you or online in hard copy at Chapters or as an eBook at Kobo. C.C. will be signing copies at the event. So be sure to bring your copy with you.
Our sponsors make the third Tuesday community possible
C.C.'s Third Tuesday cross-Canada tour is shaping up to be one of our most successful events yet.
We live in a big country and the cost of staging something like this is considerable. Third Tuesday is organized by volunteers and we could not afford  to bring great speakers like C.C. across Canada without the support of our sponsors: CNW group, Rogers Communications, Radian6, and Fairmont Hotels and Resorts. Thank you to our sponsors. You make third Tuesday possible.