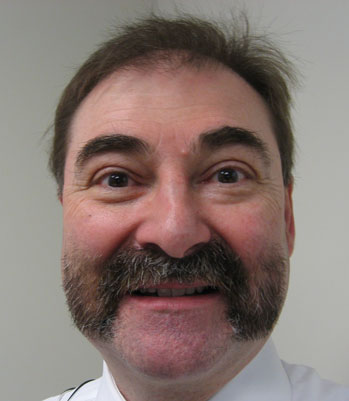 Every year, men like me embarrass their wives, partners and friends during the month of November by failing to do something that they want us to do – shave. And why? Because simply by growing a moustache, we can remind people about a very important cause and raise money for it.
That's the basic concept of Movember. Raising awareness and raising funds to fight prostate cancer.
Since it was founded in Australia five years ago, Movember has become a global movement. And Canadian men have been enthusiastic in embracing the opportunity to participate. The results are impressive. Movember Canada membership grew from 35,000 to nearly 199,000, and donations increased by 280%, to $23 million, good for #2 in the world.
It's truly a case study of building an online community to do public good, across borders, across time zones, across oceans.

So, I'm really pleased that our October Third Tuesday Ottawa and Third Tuesday Toronto will feature leaders from the Movember movement. Peter Bombaci, the National Director of Movember Canada, , will speak to at Third Tuesday Ottawa #3TYOW on October 18 and Adam Garone, the CEO and co-founder of Movember, will speak at Third Tuesday Toronto #3TYYZ on October 19. They will talk about how Movember grew from its founding on the other side of the world in Australia to become a Canadian success story. How they used social media to spread the word and then to form an online community of mustachioed men who are prepared to look odd for a good cause.
As most people know, I lived through prostrate cancer myself – ten years and counting. So, I know from personal experience that this disease is not a death sentence. And more can be done to improve the prospects of men afflicted with this disease.
I hope that you'll join us for this evening. It's for a great cause. And to make it even more so, we will donate 100% of the admission proceeds to Movember. So come out to Third Tuesday Ottawa and Third Tuesday Toronto to hear about the Movember story. By attending you'll be a contributor
Thank you to our sponsors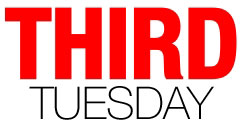 We've been fortunate to have great sponsors who have enabled us to bring top speakers not just to Toronto, but also to Third Tuesdays is Ottawa, Montreal, Calgary and Vancouver. Thanks to them, we're back for our sixth season. Yes, that's six years of smart discussion with thought leaders.
I want to thank the sponsors of Third Tuesday: CNW Group, Rogers Communications, the Canadian Internet Registration Authority, Radian6 and Fairmont Hotels and Resorts. Thanks to these sponsors, we are able to program great speakers in cities across Canada, including Montreal, Toronto, Calgary, Vancouver and Ottawa.
And a special thanks to our newest sponsor, Cision Canada. They not only helped to underwrite our costs, but they also lined up our speakers for this month.
Please join me in welcoming Cision as a sponsor to Third Tuesday. You'll have a chance to do this in person, because Cision Canada's new President, Terry Foster, will be attending both the Ottawa and Toronto events.