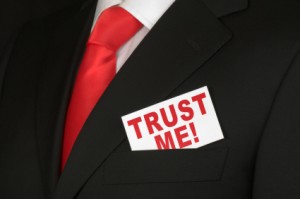 In this week's episode of the Inside PR podcast, Gini Dietrich, Martin Waxman and I talk about the challenge of determining what news coverage we can trust when traditional media outlets vie with social media to be first with the news.
For me, this is like moving around in a darkened room. We know we've had contact with something, but we can't really see what it is. Judgment and speculation become overly close neighbors at times like these.
How do you decide where to place your trust when news is breaking online?