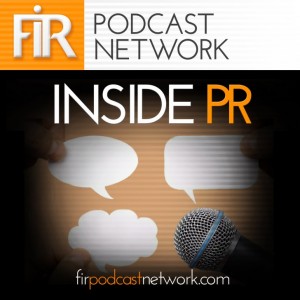 Memorial Day Weekend is just around the corner. And we know that a lot of the listeners to the Inside PR podcast will be driving to weekend getaways tomorrow. So, we're publishing this week's episode before the weekend instead of after, so that our U.S. subscribers will have it to keep them occupied during their trips.
This week, we cover a lot of ground: Ev Williams reminds us about what the Internet can and should be. Worth considering. Society & Data issues a report on Media Manipulation and Disinformation Online. Worth Reading. Is Pinterest Shazam for Food? Worth sampling. Facebook struggles with community standard and keeps marching forward in video. Worth a time out? And MP3 is dead. Worth debunking.
If you're not a subscriber yet, click over to the Inside PR podcast blog to download Inside PR 475.
Happy Memorial Day!