Tonight's Third Tuesday Toronto #3tYYZ is all about community – the kind that grows and thrives online.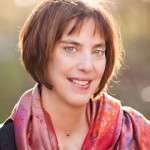 Tonight's speaker, Colleen Young, founded and sustains the #hcsmca  Health Care Social Media Canada weekly twitter chat. And she knows how to develop a successful online community of interest. I first became aware of the #hcsmca Twitter chats a couple years ago when doing a social media audit for a health care client. As I looked around at the various discussions, I discovered that media professionals, policy makers, at least one provincial Minister of Health along with health care communicators were all gravitating to #hcsmca to exchange their views on issues relating to the provision of health care in Canada.
So, I'm very much looking forward to tonight's session.
N.B. When I checked this morning, there were still eleven open spots for this evening's Third Tuesday. So, if you'd like to participate, click over to the Third Tuesday meetup site and register to attend tonight's event. I'll be hopping on a mid day plane to Toronto so that I can be there in time. And if you see me there, I hope you'll say hello.
Thank you to our sponsors
I can't close this post without thanking Third Tuesday's sponsors – Cision Canada andRogers Communications – who believe in our community and help us to bring speakers not just to Toronto but to Ottawa, Calgary and Vancouver as well. Without the sponsors we couldn't make Third Tuesday a truly Canadian affair. So, thank you to the sponsors of the Third Tuesday 2012-13 season: Cision Canada and Rogers Communications.
We want students to be able to attend
One more thing: Third Tuesday is a great opportunity to hear about the latest developments in social media and to network with business and thought leaders. And we don't want students to miss out on this opportunity. So, if you are a student and would like to attend, don't let the admission fee stop you. Simply present your student ID card at the time you sign into Third Tuesday and we'll refund your admission fee, courtesy of Thornley Fallis.