In my experience, a very few Canadian government officials have really succeeded in using digital media to increase public engagement. André Marin, the Ontario Ombudsman is at the top of that short list. Not only is he personally active on Twitter and Facebook, but he has integrated social media into his offices research and reporting.
The best example of this was his investigation into the conduct of the police during last year's G 20 meeting in Toronto. When announcing that investigation, the Ombudsman invited Ontarians to submit evidence that had been gathered using social media. During the investigation, he provided updates on his progress via Twitter. In fact, his tweet that he had concluded the research stage was broadly reported by traditional media as if he had granted interviews or issued a news release. And when he released the final report, his press conference was posted on YouTube in a shareable format.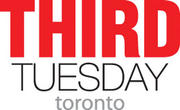 So I'm very pleased that Andre Marin has agreed to be the guest speaker at Third Tuesday Toronto on June 21. That's the day he's releasing his annual report, in which he will be announcing his newest focus – promoting open government.
I know the Third Tuesday community is savvy to the potential – and the challenges – of open government. So, I'm looking forward to an evening of  intelligent, probing discussion of this initiative.
Register to attend Third Tuesday with André Marin
You can register online at the Third Tuesday Toronto meetup site to attend this event. A great chance to explore the important topic of open government in Ontario.
Acknowledging Third Tuesday's sponsors
As always, I want to thank the sponsors of Third Tuesday: CNW Group, Rogers Communications, the Canadian Internet Registration Authority, Radian6 and Fairmont Hotels and Resorts. Thanks to these sponsors, we are able to program great speakers in cities across Canada, including Montreal, Toronto, Calgary, Vancouver and Ottawa.