As of this week, this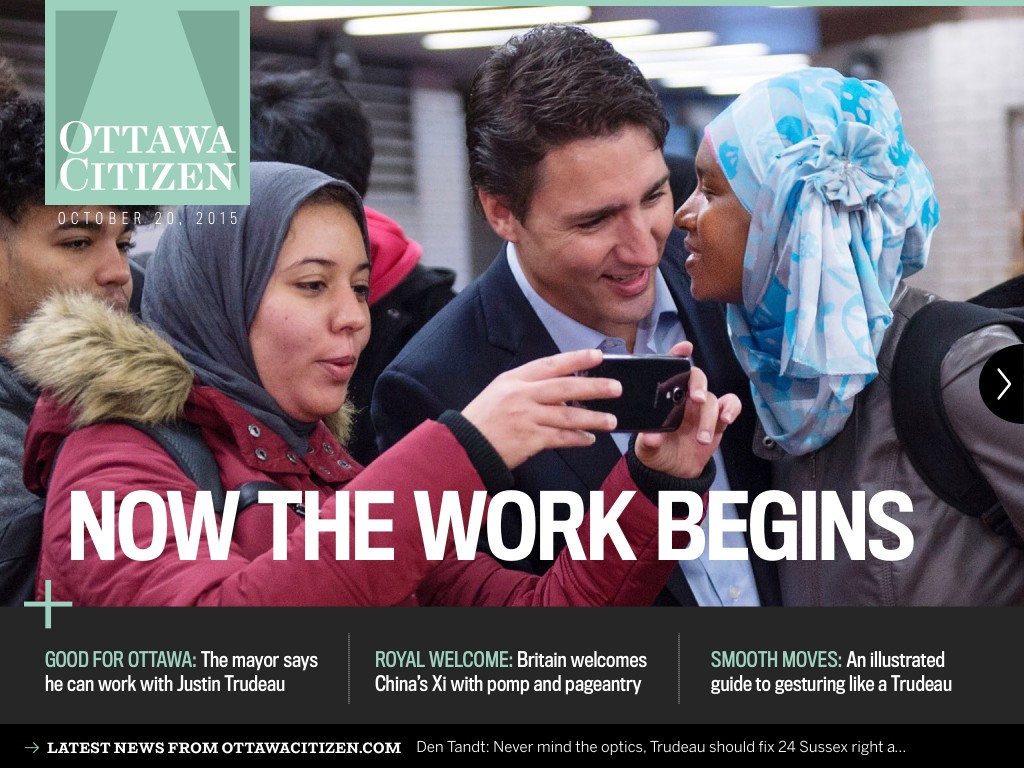 has been replaced by this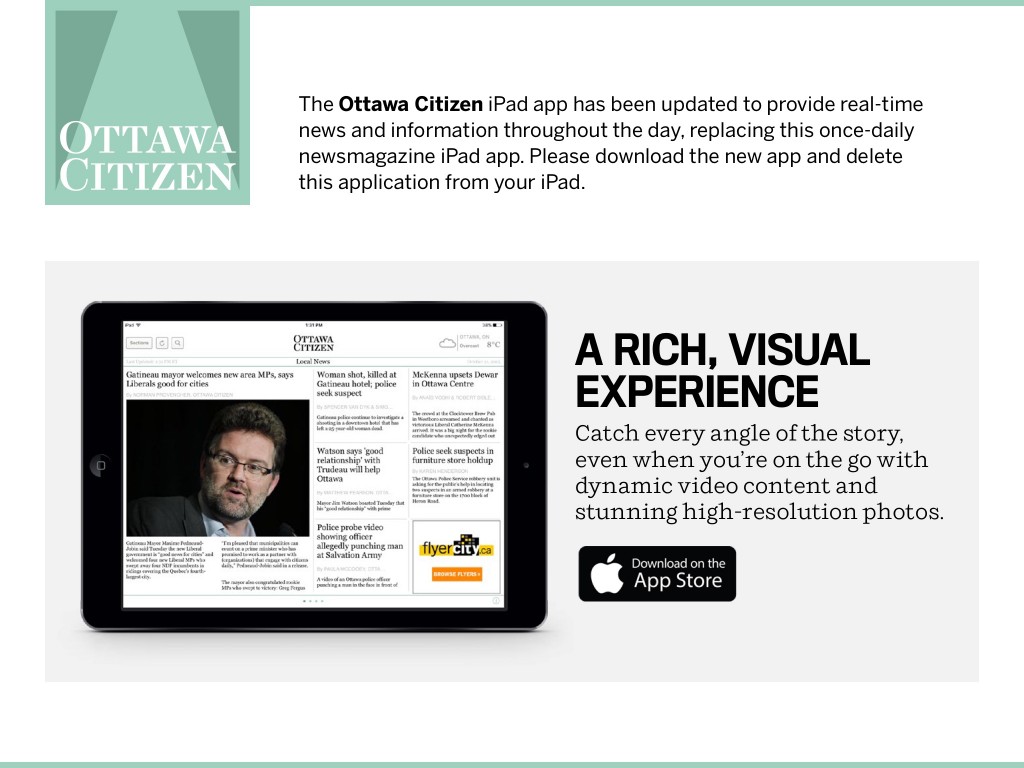 Another legacy media attempt to attract audiences and advertisers in the digital-first era bit the dust this week. When I opened the iPad app for The Citizen, my local newspaper and the only major daily newspaper in Ottawa, Canada's national capital, I was confronted by the news that the Citizen's iPad app was no more. Launched with great hope and only a year ago, the Citizen's attempt to make itself "appointment reading" has failed.
It was beautiful. It was big. It was interesting. It was doomed.
Perhaps its failure was partially linked to the plateauing in tablet use – in a world of larger smartphones. Maybe its failure was the app's adoption of a "magazine format" – in a world that is not big on contemplation. But I think the app was doomed from the outset by its 6PM daily publication schedule – in a world in which we consume our news in realtime as it happens.
They didn't succeed this time. But I hope they have the financial strength and vision to keep innovating.
It's not news that legacy news outlets – newspapers, magazines, television and radio – continue to struggle to find economic equilibrium in the digital-first world. Every time they lose, we all lose. When we turn first to Facebook in the morning instead of our local newspaper or television newscast, we hand ourselves over to the viral, not necessarily the important.
RIP The Ottawa Citizen iPad app. A bold experiment. A noble failure.
And so that it doesn't disappear unremarked, here are some screen caps from the last few days of the Citizen's iPad app.