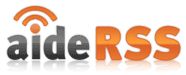 Since launching in July 2007, Waterloo-based AideRSS has been generating positive buzz among bloggers and analysts.
AideRSS' PostRank algorithm provides bloggers and readers with a means to identify the content with which others have become most engaged. This saves readers time, enabling them to filter for only the most engaging content. It also helps content authors to focus on content that their readers want to have.
Now, Third Tuesday Toronto participants have a chance to meet and hear from the people behind AideRSS. Ilya Grigorik, Co-founder and Chief Technology Office, Jim Murphy, VP Development, and Melanie Baker, AideRSS' Community Manager,  will speak at Third Tuesday Toronto on September 16.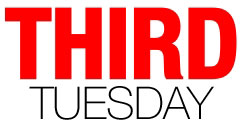 Ilya, Jim and Melanie will talk about how they are building a company around Ilya's PostRank concept. Melanie will talk with us about the approach she has taken to building and sustaining a community of users. And Jim and Ilya will give us insight into their plans for future growth and innovation.
I'm very big on AideRSS. I think that PostRank could well supply a significant piece of the social media measurement puzzle. And I'm looking forward to this session.
If you happen to be in Toronto on September 16, register online to attend Third Tuesday with AideRSS. Third Tuesdays are always a great place to meet and talk with others who are interested in new developments in social media. And the session with AideRSS will give us a chance to talk with the people behind one of the most promising Canadian social media startups.
Thanks to our Sponsor, CNW
As they have for the past year, CNW Group is once again underwriting the cost of the sound system. This is our largest cost item and CNW's support enables us to keep Third Tuesday a free community-based event. Thank you CNW!
Read these posts for more background on AideRSS
Melanie Baker talks about the role of community manager at AideRSS
AideRSS' Journey from Founders' Dream to Professional Leadership
Ilya Grigorik explains PostRank
AideRSS' PostRank Measures Engagement