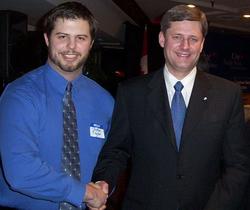 Will Prime Minister Stephen Harper call a spring election? Everybody in Ottawa wants the answer to this question. And I'm hoping that the other Stephen – Stephen Taylor – will provide us with the answer when he speaks at Third Monday on April 16.
Stephen is appearing at Third Monday thanks to an invitation from Brendan Hodgson. In his post about this, Brendan said:
through their diligence, dedication, spirited writing, willingness to question, and no-holds-barred discourse, a few bloggers have risen to the fore as powerful players in their own right. In Canada, Stephen Taylor is one of those.

As co-founder of the Blogging Tories, Stephen is arguably one of the more influential voices in Canadian politics, and a welcome guest for our next Third Monday, on April 16, 2007.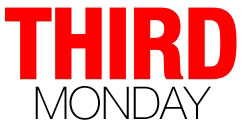 We've been having great conversations at Third Monday this year. So if you are planning to be in the National Capital Region on Monday, come join us on April 16 to hear from leading political blogger Stephen Taylor and to discuss the impact of social media on politics in Canada.
Get the full details and register to attend at the Third Monday meetup site.