Third Tuesday Ottawa has a speaker this month who's been there, done that, and is finding ever better ways to do it.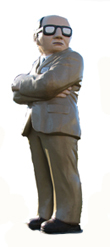 Colin McKay has been one of Canada's blogging pioneers since he started posting to Canuckflack in 2003. Since then, he has built a loyal following of readers who count on Colin's eclectic interests to take them on a voyage of discovery through the profound, the whimsical and the offbeat. His inventive posts have driven Canuckflack to #65 on the AdAge Power 150 – the highest rated Canadian blog authored by a single person.
Earlier this year, Colin set up a new blog, SoSaidTheOrganization, to provide him with a space where he could post primarily about "how government organizations communicate and integrate social media."
With all this experience, it's not surprising that Colin is the moving force behind what is currently the state of the art Canadian government blog for the Office of the Privacy Commissioner of Canada. Colin has demonstrated that a government blog can deal with issues of real consequence and stimulate broader debate in mainstream media as well as the blogosphere in a way that enhances trust in the blogging government institution.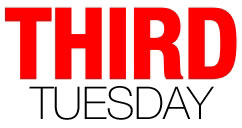 If this isn't enough to make this event a must-attend for you, I'll give the final word about Colin to Colin himself. The About section of Canuckflack leads off with the following:
Supremely disappointed that he was neither raised by beavers nor moose, Colin McKay never heard his name being called during the closing "mirror" segment of Romper Room. An owner of Generation "X" in first run hardcover, he feels uncomfortable saying things like "for shizzle" and "peeps." He's old enough to remember when advertisers only wanted your cold hard cash, and had no aspirations to move in, become friends with your cat and get invited to Thanksgiving dinner.
How can you resist spending an evening with the author of that passage?
If you're in Ottawa on November 19, plan to attend Third Tuesday. You'll meet some smart people and have a chance to talk about the latest developments in social media in Canada. Guaranteed.