Community managers, marketers and communicators have a new community building tool.

Ottawa-based Ramius has pulled the wraps off its new social networking platform, Sixent.
I've been testing the Beta. And so far, I'm very impressed with this platform. I think it has a potential to be an industry leader.
Right off, I was struck by how easy Sixent is for a new user to master. The first thing that hit me when I signed on for the first time was the outstanding tutorials and demonstrations. There's a popup help and tutorial box that explains the features of Sixent and guides new users through every task they might want to perform in order to make use of the community.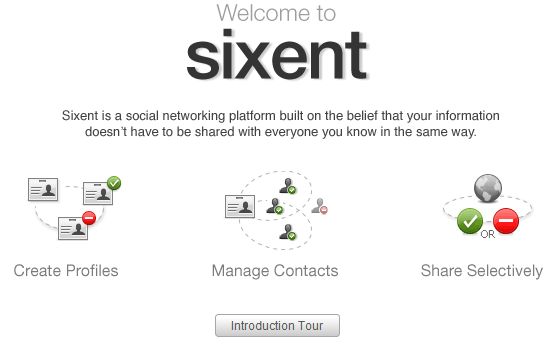 Once you're past the basics, everything is intuitive, easy to use and the information you want is where you'd expect it to be.
New users are asked to create three profiles – personal, professional and public. This is easier than it sounds. A neat feature of the set up screen enables you to set up the basic information that you'd like to make available in your public profile and then copy it with one click to your professional and personal profiles. You can then enter the additional information you want to share with people who you will let see each profile. In my case, for example, I share my age with friends who have access to my personal profile, but now with those who can only see my business profile. Sixent makes this incredibly easy to set up and then use. It took me less than 10 minutes to set up all three profiles.

The software also lets users add additional profiles. So I set up a "social media" profile that includes additional information about my geeky side that will only be meaningful to the people who read my blog and share my interest in social media and online community.
Sixent is aimed squarely at the enterprise market. However, the developers at Ramius have designed it to be familiar and intuitive to people already on Facebook and the other mass consumer social networking sites. This design approach will make it very easy for corporations to use it as a platform for social networks inside and outside the organization, as users will be able to immediately begin to use an interface that seems very familiar.
Let's try it together
The only problem I have so far with Sixent? There isn't a very big community there. However, that can be fixed pretty easily. All that has to happen is for you and others to join and try it out.
If you want to try out Sixent, I'm "thornley." Add me as a contact on sixent and let's explore its usefulness together.