"I love your bag! Where'd You Get That?"Your hair looks fantastic! What Salon do you go to?"What's the best cleanser for oily skin?
Hold on. Don't click away. Yes, you ARE on ProPR. What do these questions have to do with ProPR and social media, you might ask?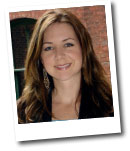 One of the great things about Web 2.0 and social media is that entrepreneurs can bring their ideas to market with relatively little initial capital. ChickAdvisor is a prime example of a company started this way. Founders Alex and Ali de Bold have drawn on their own resources – personal savings, family and friends, and credit cards – to bring their idea to life.
Alex and Ali describe ChickAdvisor as "a social shopping reviews website for women to share advice on everything from hair salons to health clubs. All content is user generated and focuses on the products and local services women use every day. Members can add reviews, send links to their friends, add items to their hotlists and click through to buy items locally or online. Nothing beats a good recommendation and that's what ChickAdvisor is all about!"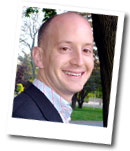 Since they started their service in September 2006, Alex and Ali have built a community around ChickAdvisor by appealing to a focused interest of a clearly identified group (shopping and women). They haven't reached profitability yet. But they think they are on course to do so.
So, Alex and Ali are two people who know a lot about creating an interesting social site that serves a need for a defined audience. They also know a lot about the challenges of creating a viable Web 2.0 business.
And they'll be sharing what they've learned when they appear at Third Tuesday Toronto on Wednesday January 23 (yes Third Tuesday Toronto is on a Wednesday this month!). If you're in Toronto that night, come out and join the discussion. You'll meet lots of other people who share an interest in social media and Web 2.0. And you'll hear a presentation by some people who are "there and doing it" right now.

Third Tuesday events are free.* But we have to guarantee a minimum to the pub where we hold the event. If you plan to attend, please RSVP on the Third Tuesday Toronto meetup site so that we can get an accurate forecast of the number of attendees.

* Yes, there's a reason why these events are free. They are organized by volunteers and direct costs such as the sound system and room charge are paid for by our sponsor, CNW Group. Thank you CNW. You make it possible for Canada's social media community to gather and learn.