If you're a blogger, if you're interested in a day of good discussion about social media, or if you want to know more about the best blogging platform around, you'll want to attend WordCamp Toronto on October 4 and 5.

WordCamp brings together bloggers, designers, developers, podcasters and all kinds of social media enthusiasts to learn, share, talk and explore the potential of social media and the WordPress publishing platform.
WordPress founder Matt Mullenweg has been booked to speak at the conference. Matt has said, "WordCamps are my favorite events to go to because there's something about the core WordPress community that attracts smart folks with good philosophies that are fun to hang out with."
Other speakers already confirmed include Brendan Sera-Shriar, Mike Ellis, David Peralty and Michael O'Connor Clarke (Yes, that Michael OCC, my co-worker at Thornley Fallis.)
The preliminary list of session topics includes:
WordPress Talk
Business Blogging
Blogging for Boomers
Podcasting
30 Tips to Make Your Blog Better
Social Media for Dummies
Running Your Blog Like a Pro
Vidcasting
Entertainment Blogging: A Panel Discussion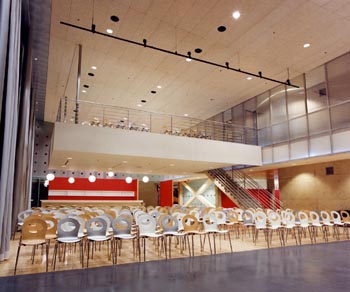 The organizing group for WordCamp Toronto is being led by Mathieu Yuill and Melissa Feeney. The even is being hosted at the Centennial College Student Association's Student Centre at Centennial's Progress Campus. (Disclosure: the CCSA is a client of 76design.)
Thornley Fallis and 76design have settled on WordPress as the best all round publishing platform available today. And because we've benefitted from the work others put into developing it, we've tried to give back by developing two free plug-ins, FriendsRoll and TopLinks, that we hope bloggers will use to revitalize their blogrolls.
I'm keen to attend WordCamp Toronto. Not only because the blog posts and Twitter stream from other WordCamps have suggested to me that I'll be able to mix with a particularly smart group of participants, but also because I'm hoping we can get some feedback on FriendsRoll and TopLinks from this social media savvy crowd.
If you want to attend, WordCamp Toronto, you can register at Eventbrite. I hope I'll see you there.