This is a story about a company that understands the importance of going above and beyond what's expected to show that it cares about good customers.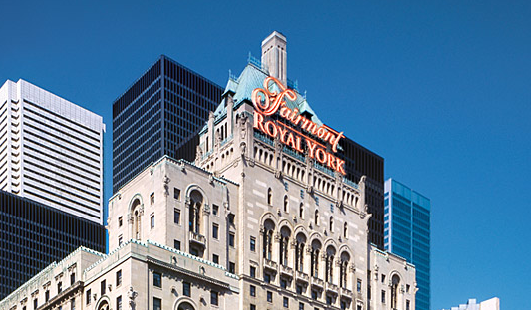 I stay at Fairmont Hotels a lot. I'm sure they consider me a good customer. And this week they showed that they understand they can still surprise and delight a customer by giving him more than he expected.
I had planned to stay at the Fairmont Royal York on June 24. However, the G20 Leaders Summit is being held in Toronto that weekend. The Fairmont Royal York is one of the hotels being used to house delegates – and it's inside the exclusion zone. (Think big ugly fence that circles a multi-block area in the heart of Toronto.)
So, the people at Fairmont phoned me to let me know that they could not honour my reservation. They offered to place me at another hotel. I indicated that, given the expected transportation and business disruptions that will accompany the G20 Summit, I was going to cancel my trip to Toronto that week.
Fairmont could have left it at that. But they didn't. They offered to upgrade my room on my next stay at the Royal York. A nice gesture.
So, I wasn't really suprised when they told me at check-in this week that they'd upgraded my room. But I was surprised at what Fairmont upgraded me to – the Governor General's Suite! 1,830 square feet of luxury. A fireplace. A separate parlour. A dining table. Wet bar. Views around three sides of the hotel.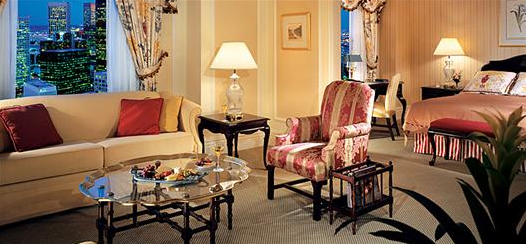 Fairmont definitely didn't have to do something this spectacular. But they did. And that's one of the reasons why I stay at Fairmont. If they can make a regular customer feel special, they do it.
As a frequent customer of many other companies, I find that very few stand out like Fairmont by doing the special extra thing for customers. All too many seem to believe that they will deliver exactly what you paid for, nothing more, nothing less. While this does match my expectations, I think that those latter companies are missing a great opportunity to build loyalty. They should learn from Fairmont.
With the occasional gesture like this, Fairmont ensures that I'll not only be a faithful customer, but that I'll also tell my circle about my experience. And in the long run, they'll no doubt get much more business than it cost them to let a customer use an expensive suite at the price of a single room.
That seems like simple good business sense to me. And Fairmont has it. Why don't more businesses do this type of thing?