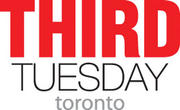 We have a special Third Tuesday Toronto on Feb. 23. It's special because we're holding it in conjunction with Personal Brand Camp – a project being undertaken by Michael Cayley for the Humber College social media students.
During the afternoon, the Humber students will meet with volunteer mentors to discuss the importance of their online personnas, the issues involved and how they can develop an online brand that will be consistent with the people they are.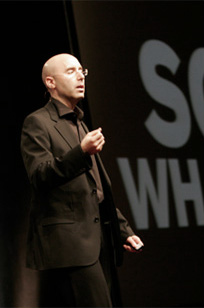 Then, in the evening, Mitch Joel will be our featured speaker at Third Tuesday. Mitch has built a remarkable personal brand. He is well known and widely respected as a marketing thought leader. This year, he published Six Pixels of Separation, a handbook to digital marketing and social media.  He's often referred to as "Canada's Seth Godin." That's no small feat.
Mitch will offer us his perspective on the concept of personal brand. Does he build his brand consciously? Are there rules, implicit or explicit, that he applies in doing this? Is personal brand building something that we all should be engaged in? What advice would he offer to anyone concerned about the image they project online and in the real world.
Interested? Register online to attend Third Tuesday Toronto with Mitch Joel.
As always, I want to thank our Third Tuesday sponsors – CNW Group, Molson Coors Canada, Rogers Communications, Radian6 and Fairmont Hotels and Resorts. Their support make it possible to bring great speakers like Mitch, and others including Katie Paine, Julien Smith and Shel Israel not just to Toronto but also to Third Tuesdays in Ottawa, Montreal, Calgary and Vancouver. (Speaking of Vancouver, stay tuned for the announcement of a Third Tuesday Vancouver with Mitch Joel.)
Thank you to our sponsors – and thank you to our speakers.