Look around your office. What device has been on your desk longer than any other device? And what device has changed the least? The odds are, it's your telephone.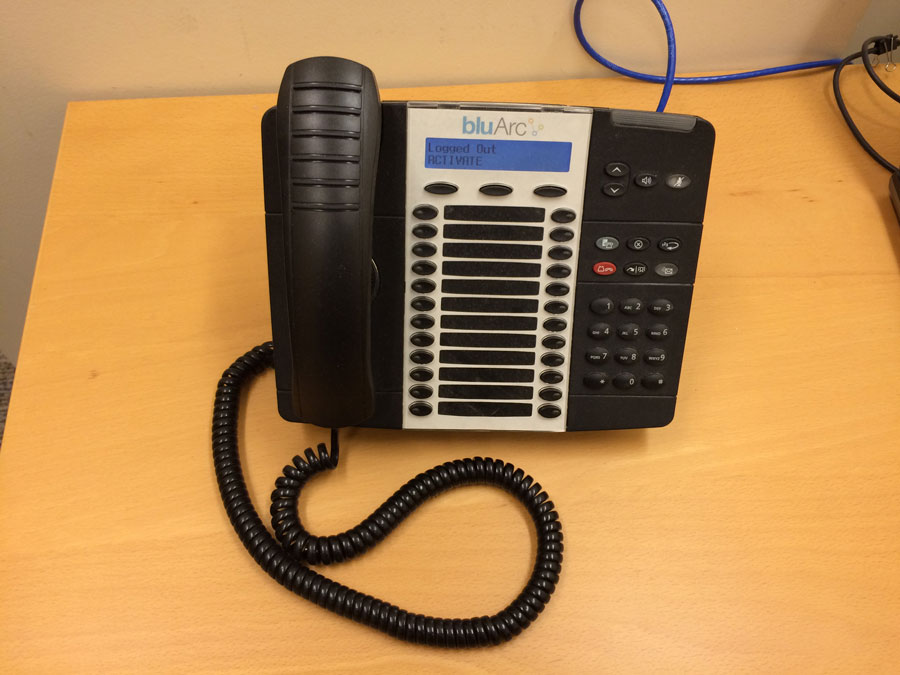 Now ask yourself could you live without that telephone? A few years ago, the answer to that question would have been an emphatic "No."Today, however, for most of us the answer probably is that we would just as soon do without this old-fashioned device.
The time has long passed that there was anything remarkable to noting that our communication had moved from voice telephone calls to email, to text, to Skype, to messaging, and to apps like Slack. If you're like me, the phone may ring two or three times in a business day. And when it does ring, you look at the old-fashioned interface and wonder why it needs so many buttons for such a simple dumb task as a voice call.
It shouldn't come as a surprise that businesses are making the move to eliminate the desktop telephone.
My company, Thornley Fallis, is one of those businesses. A couple years ago,  we made the move from owning our own email servers to running our company through Microsoft Office 365 as a cloud-based subscription service. At that time, we retired our old-fashioned PBX and replaced it with a VOIP telephone system.
Now it's time to make the next move. We are introducing Skype for Business onto the computers and mobile devices of our team. As we do this, we are experiencing the convenience and increased efficiencies of being able to launch voice and video calls with two or more people people using the devices that we use most. We can share documents and have calls involving two or more people, put them in our schedule or start them spontaneously with the click. It just feels more contemporary.
So far, we've been doing this internal to our team. The next step: adding access to the public switched telephone network, including teleconferences through it. That's not a huge final step. But it will be a tremendous step for the people I work with.
Once we make this move, calls will come directly to our computers, tablets, or phones. Each of us will have our own number and it won't matter to anyone whether we are answering at our desks in the office, at our kitchen tables at home, or in a hotel room on the road. We'll just be there. We'll just be accessible. And will be able to work whenever, wherever, and on the terms that we dictate.
So shed a tear for the old-fashioned desktop telephone. It was our constant companion for decades. But no more.