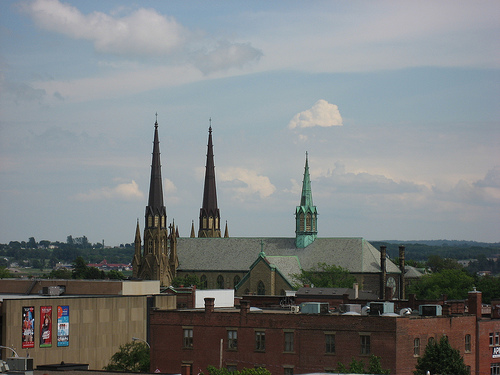 I just spent four days in Charlottetown , Prince Edward Island. A beautiful place that is famous for its ocean vistas, rolling red farmland (yep, the oxidizing iron turns the soil red), Confederation Centre of the Arts (the stage production of Anne of Green Gables is in its 40th year), endless red sand beaches and historic sites (Canada was born here when the Fathers of Confederation met in 1864 at Province House.)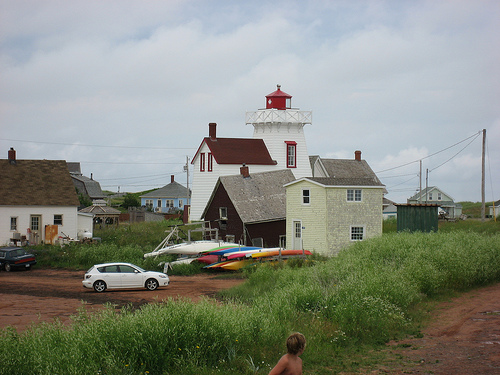 So, what did I do when I was relaxing there? I created user generated content. Not the kind that I usually create here (words followed by more words.) While I was in Charlottetown, I put PlanetEye 's picture uploader and geotag features through their paces.
I uploaded about 100 pictures of the attractions and historic areas of Charlottetown, North Rustico Harbour (the epitome of a Canadian east coast village), the beaches and cliffs of Prince Edward Island Park (look for the picture of the fox that trotted right up to our car while holding a rabbit in its mouth) and, of course, Green Gables (if you're the parent of a girl, you'll know what that is.)
I uploaded photos from my flickr page directly to PlanetEye. It was simple. Took about 2 minutes for each batch of 20 to 25 pictures. And then the geotagging worked perfectly. I simply dragged and dropped my photos onto a map in the location where I'd taken them.
If you're interested in an unspoiled place for a summer vacation, take a look at Charlottetown on PlanetEye or at my Charlottetown photo set on Flickr .
Enjoy.