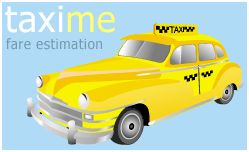 Have you ever been at the far end of the city from your home and wondered just how much a taxi ride home would cost you? It's always nice to know the price of something before we decide to buy it. Taxi rides are one of those things that you can't really estimate until the meter is running. Until now.
One of people I work with at 76design, Jordan Boesch, came up with the idea for TaxiMe – a Website widget that uses Google maps and the taxi fare rate structure to estimate the cost of a taxi ride from any place to any other place. An elegant idea. A simple idea. A useful idea.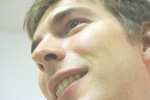 Jordan initially developed the site using thetaxi fares for Ottawa, where the 76design office is. But he also included a straightforward way that anyone can customize it to calculate fares based on the city you live in.
This past week, TaxiMe has become a particularly useful site for people in Ottawa. We're in the grips of a transit strike. So, many people who usually would take transit are finding they must call a taxi. And TaxiMe lets them figure out how much the trip will cost before they place the call. Neat.
Oh, and did I mention it's free? Like FriendsRoll and TopLinks and a lot of other Web 2.0 apps, TaxiMe has been developed in the spirit of exploration and the culture of generosity.
Use it and enjoy.