OK. I've been a member of Aeroplan since the year the program was founded in the mid-eighties. And I've never strayed. CP Air flirted. Wardair came calling. Westjet entices. And Porter Air makes me an offer I can't refuse.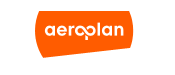 But I do. I've always been faithful to Air Canada and Aeroplan.
And how is my faithfulness rewarded? Well, last Tuesday I posted about my disappointment at reading in the Globe and Mail that Aeroplan had changed the rules applying to the million miles that I had earned by being a faithful Air Canada customer. The miles I have earned over the past 20 years will now have an expiry date applied to them.
I'm one of those people who travels a lot for work. And I just don't have the time to use my miles now. But I look forward to the trip in the future. And now Aeroplan has changed the rules RETROACTIVELY.
So, let's add insult to injury. Did I mention that I read about the change IN THE NEWSPAPER? So, where was my personal message from Aeroplan? Well it arrived last night – one week after I read about the announcement IN THE NEWSPAPER!
Sheesh. Aeroplan, get an email campaign manager. Didn't anyone ever tell you that you can notify all your members simultaneously.
But, heck. I guess I matter one heck of a lot less to you than the shareholders. And after all, you want to raise your share price. Service to members is just an afterthought.
And for those who are still with me, here is how Aeroplan opened their belated communication to me – one of their VALUED members:

October 24, 2006 Dear Joseph,

Aeroplan recently announced changes to the program's terms and conditions affecting mileage expiry. We have received calls and emails from our members asking for greater clarification of these changes. Aeroplan would like to take this opportunity to apologise for any confusion created, clarify these changes and explain what they mean to our members.

…

Best wishes,

Rupert Duchesne
President and CEO
Aeroplan
Well golly gee Rupert – (I hope that my million miles and twenty years of loyal travel entitle me to call you Rupert) – your apology is accepted. But holy shades of Edelman! You took a whole week to think it would be nice to communicate with your members directly?
Aeroplan, I'm disappointed in you. It seems that customer loyalty goes only one way…
UPDATE: The Aeroplan program  clearly arouses strong emotions in its detractors. I've continued to receive comments on this post for more than a year after I originally published it. Unfortunately, many of the comments use very strong language and make claims and allegations that I cannot verify. Others come from email addresses that I cannot verify. So, I have decided to close comments on this post.