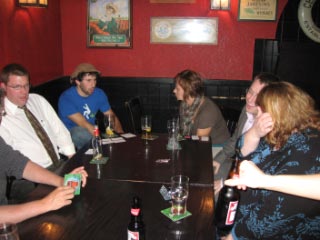 Last month, while Brendan Hodgson, Kate Trgovac and I were in Calgary for a Canadian Institute Conference on Social Media, we pulled together an informal Third Tuesday meetup. About a dozen Calgarians interested in social media turned out for an enjoyable evening of discussion.
Now, the group has decided to move forward on their own to establish monthly Third Tuesday Calgary meetups.
The first formal Third Tuesday Calgary will feature a presentation by Jacob George, the City of Calgary's Manager of Corporate Marketing and Communication. I saw Jacob talk about the City of Calgary's social media activities at the Canadian Institute Conference and I was impressed with how progressive their approach is. This first formal Third Tuesday Calgary session will begin with a presentation by Jacob at the City of Calgary Municipal Building, following which the Third Tuesdayers will move to a pub for an evening of discussion and making new friends.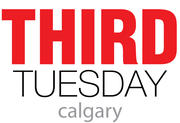 So, if you're in or near Calgary, join Third Tuesday Calgary on meetup.com to be informed of each meetup when it's scheduled. We also have a Third Tuesday FriendFeed room that you can join if you'd like to suggest future speakers or volunteer to help organize an upcoming event near you.
Once again, as in other cities, the good folks at CNW Group have stepped up to make this possible. In the case of Calgary, CNW's Doug Lacombe first suggested this group last summer and now Sheldon Bailey has taken on the key organizers role. Thank you Doug and Sheldon for your community spirit. I hope I'll be able to join you at a session in February when I am visiting Banff.