The Third Tuesday Vancouver organizers, Tanya Davis, Monica Hamburg and Tod Maffin, are organizing an informal summer Third Tuesday dinner gathering on Wednesday evening – the very evening I'm in Vancouver on my way to Seattle for Gnomedex.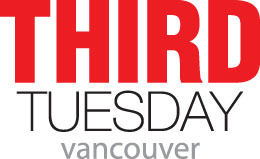 I'm planning to attend. And I'm looking forward to some good conversation with people like Tris Hussey, Christine Rondeau, James Chutter, Jenn Lowther, Miranda Lievers and Vern Baker
If you're interested in good discussion about social media, online communities, communication, marketing and the new PR, why not join us?
You can register to attend on the Third Tuesday Vancouver meetup site. I hope to see you there.