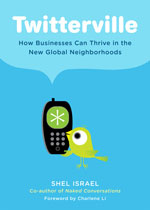 It's Sunday morning and I'm heading to Montreal to meet Shel Israel for the first of the Third Tuesday Twitterville Canadian book launch events. In the next week, we'll be holding Third Tuesdays in Montreal, Toronto, Ottawa, Calgary and Vancouver.
Where to find Third Tuesday
You can get information on the Third Tuesday Shel Israel Twitterville event closest to you by following one of these links:
It takes a community
There are many people who should be thanked for making this week possible: Michelle Sullivan, Adele McAlear, Doug Lacombe, Andrew McIntyre, Monica Hamburg, Tanya Davis, Kirsty MacRae, Sarah Laister, LeeEllen Carroll and Mike Edgell. (If I've miss anyone, I apologize. Please let me know and I'll add your name to the list.)
I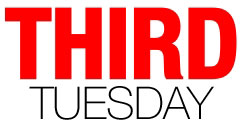 also want to thank our sponsors. Their contributions are making it possible for us to bring Shel to Third Tuesdays across the country. Given the size of our country and the cost of transportation, this would not be possible without their support. So, I hope that you will join me in thanking our sponsors, CNW Group, MolsonCoors Canada, Rogers Communications, Fairmont Hotels and Resorts and Radian6.
Thank you all for your support. You make good things happen for our community.