When Terry Fallis and I founded Thornley Fallis, we were two guys working on folding banquet tables in borrowed space. And we set out to create the kind of company that we'd really like to work at. A place that reflected our values.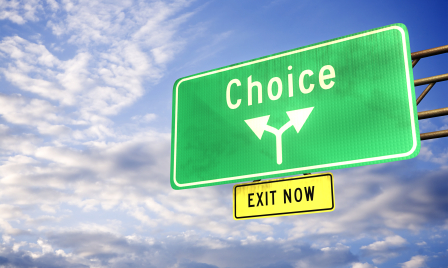 Well, it's 16 years later – and I just had one of those "back to the future" moments.
I was part of a team pitching a potential new client. We really wanted the business. But we also saw that there were problems with the way the potential client had spec-ed the Request for Proposal. So we proposed an approach that we thought was right for them. And it didn't match 100% the things they had said they were looking for in the RFP. The senior officer at the table called us out on this and we had a good discussion about why we had proposed the approach we had. A really good discussion. At the end of it, he said our approach would make demands on his organization that he wasn't sure they were ready for. He didn't say that we weren't going to be selected. But he did give us an honest response to our honest advice.
And then it happened. The other client representative in the room leaned forward and told us that he recalled reading our founding principles many years ago (when he worked for us; yes, it's a small world.) He remembered that one of our founding principles was: "Give the client the advice they need, not the advice they want to hear."
Whuff! One of those moments that remind you it's about walking the talk. Doing what you say you want to do.
I'd love to win the account. I don't know if we will. But I do know this: You have to really believe that it's HOW you play the game that matters. Be true to your principles and have faith that you'll get your fair share of wins in the long run.